Strong structures offers protection for all aircrafts
Hangars offering possibilities to store aircrafts, helicopters, planes etc. as well as maintenance. PVC coating is protected from chemicals used in aircraft ice protection. Hangars is removable, allowing flexible restructuring options for airports.
Performance protection for airplanes and helicopters and their maintenance work

Possibility to insulate and provide dry air automatic solutions
Hangars is removable and that is why they are so multifunctional

Suitable for each aircraft and the possibility to be divided into sections according to the size

Covered and protected hangars ensure a safer environment for aircrafts, as well as other equipment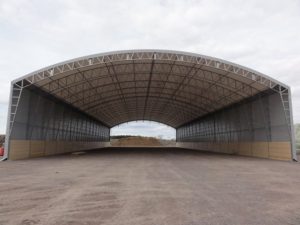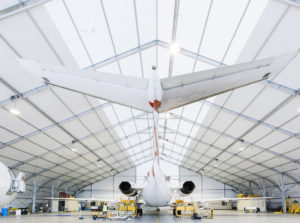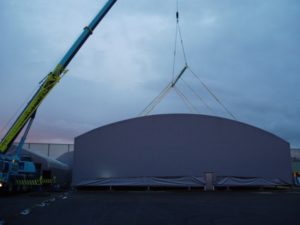 Strong steel structures provide protection for all kind of aircrafts
Aircraft hangars provides possibilities to store aircrafts and great faccilities for maintenance. PVC coating is protected from airplane ice prtoection chemicals. Halls can be easily relocated, allowing airports flexible options for restructuring.
Performance protection for airplanes, helicopters and maintenance
Possibility for insulation and dehumidity automatics
Hangars are relocatable, adding even more multifunctionality
Suitable for every kind of aircraft and can be devided into sections according to the size
Covered and protected halls ensure a safer environment for aircrafts as well as other equipment